Baldy Mountain Pre-season Update
Tis the season – almost: An update from Baldy Mountain Resort General Manager Andy Foster.
---
Hello Baldy enthusiasts,
As the winter season fast approaches here on Mount Baldy I thought you would all like an update on what we have been up to.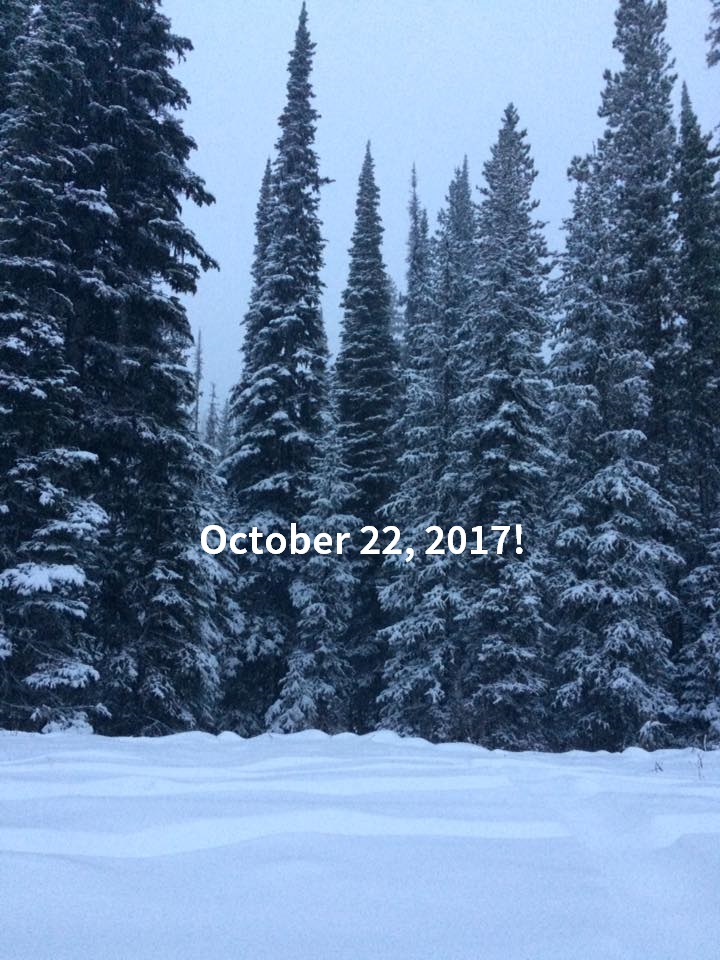 SNOW
First off, we received 10cm + of fresh snow just last week, but then temperatures rose and it didn't stay, yet.
The good news is that we're expecting more snow this week and the long-term snow forecast is looking great for the coming season…fingers crossed.
www.skicanada.org/la-nina-bring-lots-snow/
RESORT UPDATES
The Baldy team has been busy all summer and we have really been ramping up throughout October.
We have spent most the early part of summer addressing what worked, and what didn't work so well, with our reopening season of 2016/17. We had a great last season but there is always room for improvement. A lot of progress is being made to update processes, programs and most of all the experience for all our valued customers – we are all about the customer! You will start to see a lot of information from us in the coming weeks.
The team have been working hard on lift maintenance and brush clearing and we are making great progress.
The lodge has had some great updates! The cafeteria had some minor tweaks and the bar has had a real overhaul, while still keeping the cozy local feeling it has always had. We are holding back on releasing photos until the grand opening – details of which are coming soon. Also, keep an eye out for an updated menu and longer hours for après!
We currently have most our signage down as we are refreshing or replacing a lot of it and are super excited for when it is all back in place and looking fresh.
WORK FOR BALDY
The team is currently in the middle of our recruiting drive for the coming season. If you want to join a great team and work where you like to play check out:  https://skibaldy.com/staffing-requirement/
NEW WEBSITE
We have undertaken the task of creating a brand-new website and have done a slight brand update in the process. We plan to launch the website in phases, with the first phase coming in a few weeks and final content added by the end of November. If any of you have built a new website you will understand the work involved in doing it right and we can't wait to see it going live.
LESSONS AND PROGRAMS
We have spent considerable time looking at our programs and lessons to ensure we have what the customer needs, but also what makes sense from a logistical standpoint. We have yet to release that information, but rest assured we will be offering private/group/introductory lessons as well as Adult and Kids camps. We hope to have this information out in the next couple of weeks.
REAL ESTATE
We have been very quiet on the real-estate/development front. This is due to the considerable amount of work needed to ensure we have the correct licensing and approvals in place. The rules around the development have changed a great deal from when the road and lot layout was put in place roughly 10 years ago. We are happy to say we're over nearly all the hurdles and information will be coming out soon.
We also hope you notice the little details we have been adding around the resort – in my experience, it is all about the details.
We still have great long-term goals for the resort but right now we are focusing on ensuring what we already have in place is done to the best of our ability.
I hope to see you on the slopes soon!