Baldy Mountain Resort Update – 10 Days From Opening!
Baldy Mt opening is next week!
Hello,
As we get close to the start of the Baldy Mountain Resort winter season everything's a go up here.
Having just held a sold-out Baldy Bar grand opening and with the First Chair Festival coming in under two weeks (weather permitting) the excitement could not be stronger.
It was a busy summer, that is for sure. I have given you all updates in past blogs, but a few behind the scene items I haven't mentioned that you will notice upon arrival. We have built a new woodshed near the shop to make life easier in the winter. We have added a much-needed new roof to the Shop and a taller pipe for the wood burner – hoping to get the smoke up and away. You will also find new trail maps on hand along with signage, new terrain and reciprocals that I have previously mentioned.
New Baldy Website
We have recently launched the new website www.baldyresort.com with what I believe to be a better look and feel, easier navigation and a lot more valuable information. Be aware this is only phase one and shortly after you read this our Baldy Snow School (lessons, camps and programs) will be live, along with the Tim Hortons Baldy Bus information. Yes! We are bringing back the Baldy bus and it will be running every weekend throughout the season, with stops at Osoyoos and Oliver. It will also be running 7 days a week through Christmas (except Christmas day) and the first week of March Break. Keep an eye out for a Tim Hortons Baldy Bus season pass option….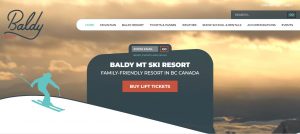 We also have a phase three of the website, which will add more great content in coming weeks.
Global News at Baldy
Those of you who caught this will know already that Baldy Mountain Resort has been on Global news twice in the past weeks. It was interesting to see us compared to Whistler and especially in a cost comparison. I'm not sure about you but paying $349 for an adult pass and getting minimal lift lines, amazing powder and that local mountain feeling; there is no comparison.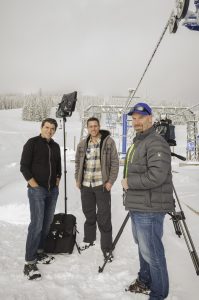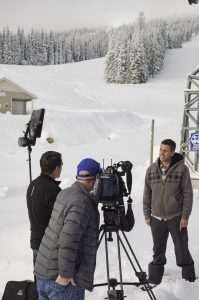 Weather:
The new website will have daily conditions available soon, but here is general update. We had great snowfall in late October and early November equaling over 100cm. This snow settled to a base of 55cm last week but then the rain came. This is a good/bad news item! It is good because the rain has compressed and solidified our base setting us up well, we hope, for the season. It is bad because it took the base down to 40cm at the bottom of the mountain. Now, standing at the bottom of the mountain and looking up you can see it still looks boney, even on Sugarlump.
What we need is a couple of good snow dumps, with no warmer weather, prior to December 8th and we will be looking good to open on time.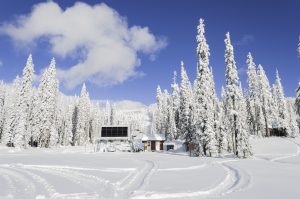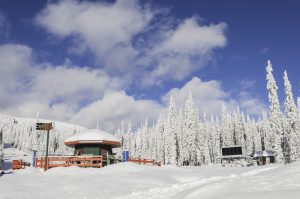 There is so much more I could share but for now I highly suggest you check out the new website to keep updated on more exciting developments.
-Andy Foster, General Manager