Carboard Box Race
March 30, 2019 @ 1:00 pm

TO

3:00 pm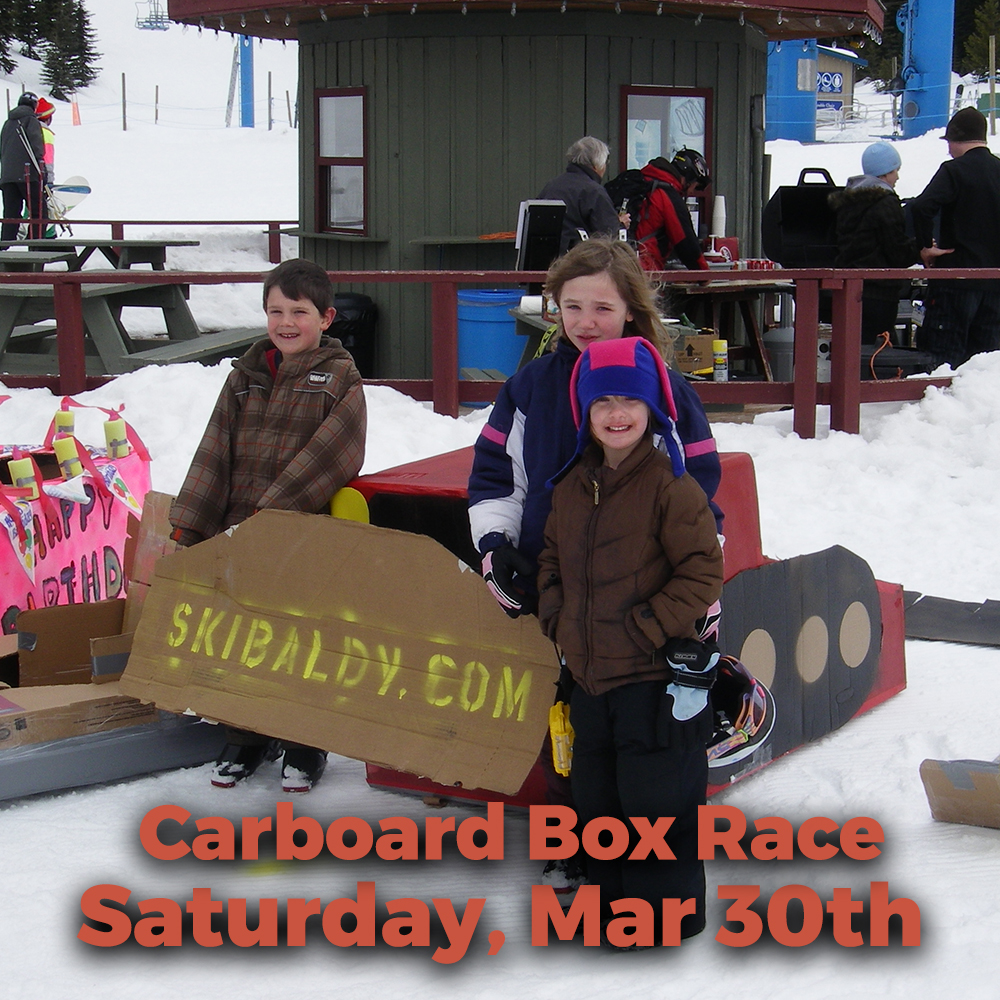 The Baldy Cardboard Box Race is a classic piece of Baldy's closing weekend celebrations.
Get together with some friends, find a box, get some duct tape and build your own racing creation to enter into the race.
If you're not quite up for entering the race, come out and cheer on the entrants and take in some hilarious racing and crashing action on the slopes next to the Magic Carpet.
You can only use cardboard boxes, tape and a healthy dose of creativity to create your sled.
$10 entry fee per team, payable on the day of the race at the race location next to the Magic Carpet. Everyone must wear a helmet and no ski boots, max 4 passengers
$10 to enter – Pay upon arrival
We've got prizes to be given away for things such as best crash and most creative cardboard box racer.