First Chair Festival
December 8, 2017

TO

December 10, 2017
Join us on opening weekend, December 8th-10th for Baldy Mountain Resort's 2nd annual First Chair Festival!
The festival will include fun activities for the whole family: prizes and giveaways, guided tours, local vendors, and a fireworks display. Ski, snowboard, or tour our expanded terrain, compete in disc golf and let the kids have fun on a slalom course. You can even sip on some hot chocolate by the fire while your kids toboggan. Finish the day off in our newly renovated Baldy Bar featuring live music, drink tastings, a new menu, and new hours.
Although Baldy has seen 35 cm+ of snowfall in the last few weeks, this event is weather dependent. Please refer to our website for updates on the festival and snowfall.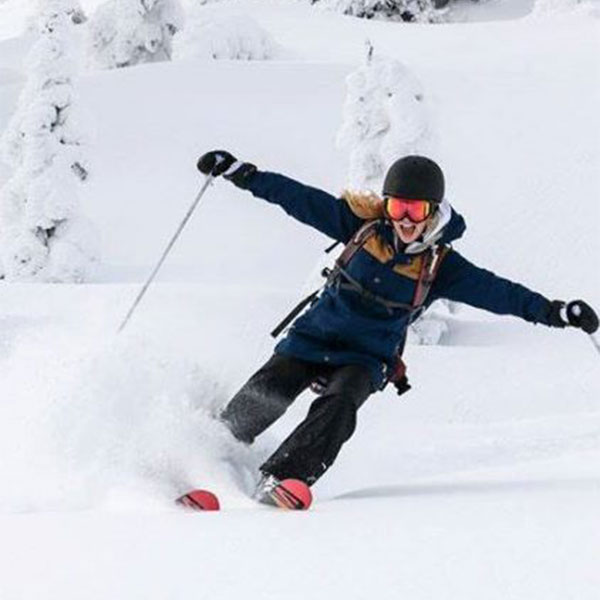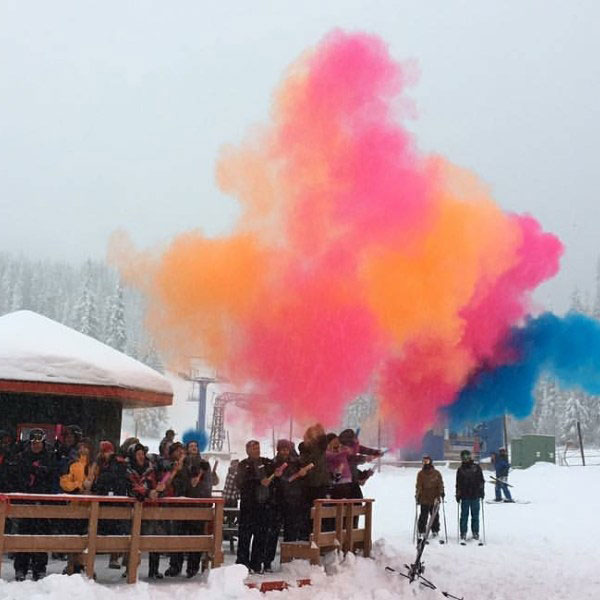 SCHEDULE OF EVENTS
More activities to be confirmed!
FRIDAY DECEMBER 8
All Day
Kids Slalom Course on Magic Carpet Hill
8:45 AM –
10:30 AM
FREE Baked Treats (while quantities last)
9:00 AM –
3:00 PM
Free Disk Golf Competition
10:00 AM –
11:30 AM
Insider Baldy Experience Tour with a local. Meet at top of either Sugar lump or Eagle. Join for as long as you like!
1:00 AM –
3:00 PM
Free Snowshoe guided tour
2:00 PM –
4:00 PM
Firehall Brewery Sampling, Tumbleweed Distillery tasting
3:00 PM –
5:00 PM
Live Music by Jeff Piattelli in the newly renovated Baldy Bar
3:30 PM –
5:00 PM
FREE Tobogganing, fire pit, and hot chocolate
SATURDAY DECEMBER 9
All Day
EZ Rock Radio station on site.
Pentagon Boardshop onsite.
Burton's FREE Kids Riglet Park and demos.
Kids Slalom Course on Magic Carpet Hill.
Canadian Ski Patrol onsite.
HooDoo Adventure onsite.
8:00 AM –
10:00 AM
Warm-up Yoga in the Baldy Bar
8:45 AM –
10:30 AM
FREE Baked Treats (while quantities last)
9:00 AM –
3:00 PM
Free Disk Golf Competition
10:00 AM –
11:30 AM
Insider Baldy Experience Tour with a local. Meet at top of either Sugar lump or Eagle. Join for as long as you like!
1:00 PM –
3:00 PM
Free Snowshoe guided tour
1:00 PM –
3:00 PM
Kids Treasure Hunt
2:00 PM –
4:00 PM
Firehall Brewery Sampling, Blackhills Wine tasting, & Tumbleweed Distillery tasting
3:00 PM –
5:00 PM
Live Music by Jeff Piattelli in the newly renovated Baldy Bar
3:30 PM –
5:00 PM
FREE Tobogganing, fire pit, and hot chocolate
5:30 PM
Disc golf awards in Baldy Bar
6:00 PM
Fireworks display
SUNDAY DECEMBER 10
All Day
Kids Slalom Course on Magic Carpet Hill
8:00 AM –
10:00 AM
Warm-up Yoga in the Baldy Bar
8:45 AM –
10:30 AM
FREE Baked Treats (while quantities last)
9:00 AM –
3:00 PM
Free Disk Golf Competition
10:00 AM –
11:30 AM
Insider Baldy Experience Tour with a local. Meet at top of either Sugar lump or Eagle. Join for as long as you like!
1:00 PM –
3:00 PM
Free Snowshoe guided tour
1:00 PM –
3:00 PM
Kids Treasure Hunt
2:00 PM –
4:00 PM
Firehall Brewery Sampling, & Tumbleweed Distillery tasting
3:30 PM –
5:00 PM
FREE Tobogganing, fire pit, and hot chocolate