Never Ever Days #1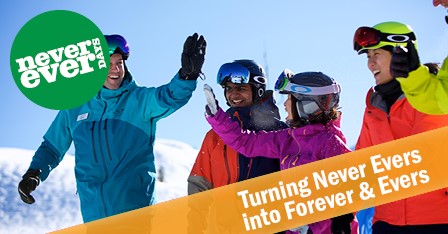 This is an amazing opportunity to get into the sports of skiing and snowboarding!
$25.00 + tax
Includes equipment rental, magic carpet ticket and lesson
AGES 9+
We're hosting the first Never Ever Day on Sunday, January 21, 2018.
This is not your ordinary lesson. The purpose of a Never Ever Day is to provide new skiers and snowboarders an opportunity to experience the very best of our ski culture in one day.
9 am: participants are greeted by Never Ever Day Coordinator – in front of ticket office
9:15 am: participants will be walked thru the rental process
10 to 11:30 am: lessons take place on the magic carpet
12 pm: wind down the morning with a warm beverage on us, as well as the opportunity to extend the experience by booking an après special being offering to never ever days' participants
*****
Registration must be made through Canada ski council
Reserve your space and learn more:
www.skicanada.org/shop/baldy-mountain-resort/