Retro Day…And Night!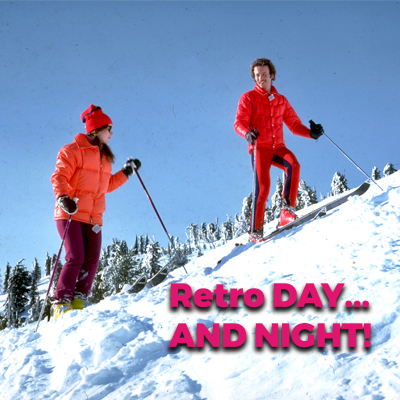 Skiing, if nothing else is a fabulous way to get a glimpse of the current…or not so current fashion trends. Yes depending on what you're wearing it's pretty esy to tell what decade was your skiing hey-day.
On Saturday, Feb 23rd, It's time to break out your old snowsuits, one-sies, racing suits… you name it. If it's old and hilarious throw it on and come out to celebrate Retro Day…and Night!
We'll have roving staff members looking for the best retro on the hill and they may just have a few prizes to give out.
Keep your retro-wear on into the evening and join us in the bar for Karaoke to sing some old songs in your old gear.
Always a fine time!