Firehall Brewery presents: SKI MOVIE NIGHT IN OLIVER
November 28, 2019 @ 7:00 pm

TO

9:00 pm

$10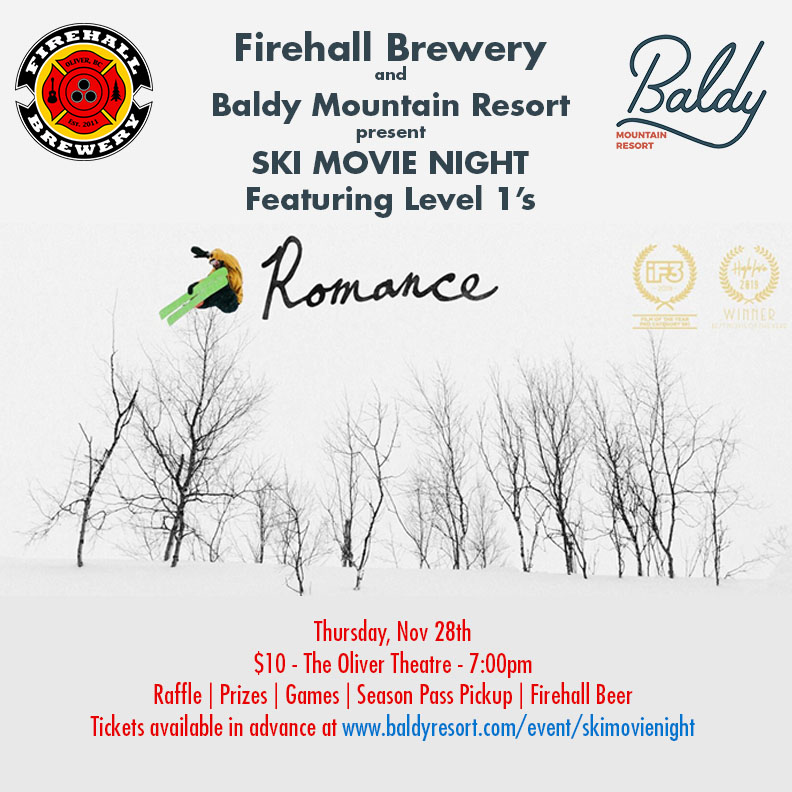 Nothing get's us fired up more than getting a couple of hundred skiers and riders together in one room to watch some truly inspiring, incredible, gnarly, nuts, sick skiing action on the big screen.
This year Baldy Mountain resort has partnered up with Firehall  Brewery and The Oliver Theatre to present Level 1's latest ski flick "Romance."
Many thanks to Presenting Sponsor Firehall Brewery who will be on-site at this licensed event selling Oliver's local award winning beer. This event is also open to all-ages.
Pentagon Boardshop will also be on-site with some sweet schwag and prizes.
We'll have some games, trivia and a raffle all with some awesome prizes.
Tickets are $10 and can be purchased in advance / online. We have a limited number of tickets so get yours while they last.
Doors open at 7:00 – movie at 7:30. Season pass picture taking and pass pick-up available on site at the event.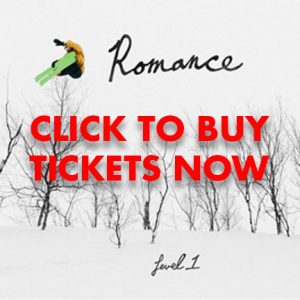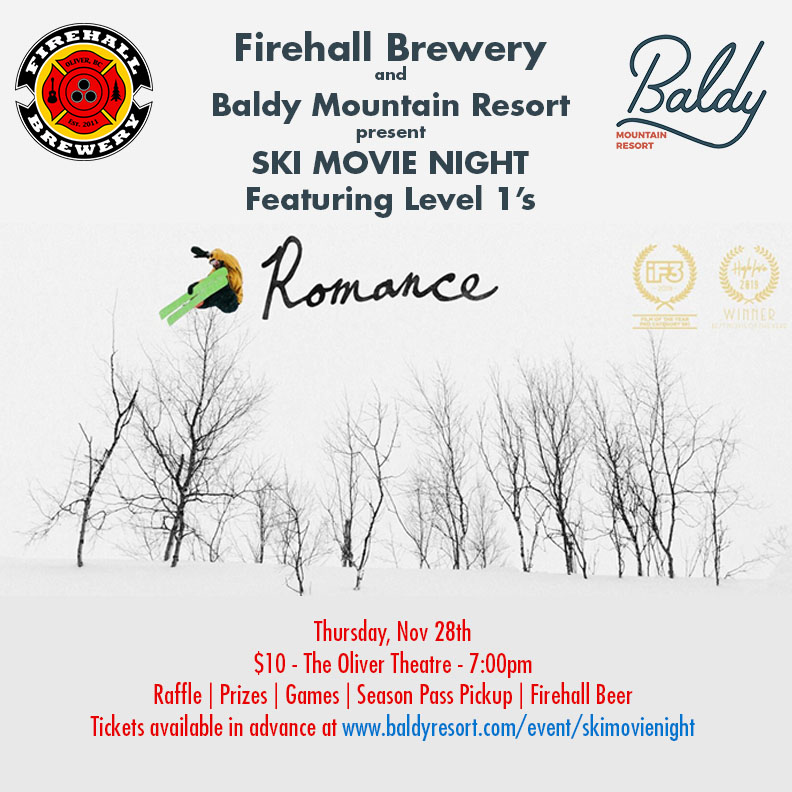 ABOUT ROMANCE:
In 1999 the old sport of skiing had just been given new life, and Level 1 was conceived to document its progress into the future. With twenty years in the rearview mirror it still stands true – new things never get old. Romance, the final chapter of annual films by Level 1, captures a modern-day Golden Age in skiing. Featuring a generation of talent that came of age in the best time to ever do it. Tweaking the formula, tweaking the grab, and in it for nothing but the love.
FEATURING:
Lucas Stal Madison, Laurent De Martin, Sami Ortlieb, Chris Logan, Parker White, Keegan Killbride, KC Dean, Wiley Miller, Will Wersson, Noah Albadladejo, Tanner Rainville, Khai Krepela, Will Berman, Lucas Wachs, Duncan Adams, McRae Williams, Emile Bergeron, Phil Casabon, Tom Wallisch, Mike Hornbeck, Thayne Rich, Remico Kayser, Ahmet Dadali, Ben Smith, Ethan Swadburg, LJ Strenio, Coly Stevenson, Eirik Moberg and Friends.
SHOT ON LOCATION:
Sierra at Tahoe, CA. Denver CO. Montana. Idaho. Riksgransen, Sweden. Minneapolis,MN, Finland. Hokkaido. Sarajevo. Switzerland. Bend,OR. Mt.    Baker, WA. British Columbia. Quebec. Utah.