Slackcountry Cup
March 16, 2019

TO

March 17, 2019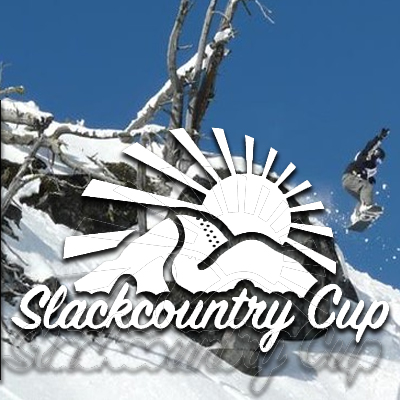 NOTE – MORE INFO AND REGISTRATION COMING SOON
The Slackcountry Cup began as the "Baldy Bare Essentials" in 2012 out of a desire to get away from the modern contest model. Several of us were looking for a contest that was different from riders hitting the same man made or machine built jumps trying to out spin one another for the win. We wanted to see an event that would allow riders to tap into their soul. To bring it back to the little things that got us hooked on snowboarding right from the beginning. White room inducing pow slashes, method grabs, butters, tweaks and soul turns. What we needed was a clean slate, a blank canvas if you will.
The question was, where do we find an area with open areas of untouched powder fields and enough natural features to make a contest interesting? Oh there are plenty of areas in B.C. that fit that description for sure but where do we find one that's safe from avalanche conditions and offers the accessibility needed to run a contest?
That's where Baldy Mountain Resort comes in. Thanks to an amazing community, we had everything we needed to make this event a reality. The first event saw almost 100 riders show up to Baldy, many for the first time. To get to the top some piled into the old Tucker Snocat or into the apple box mounted to the back of it, some got towed by snowmobile by the local search and rescue team. Snow conditions were not exactly epic that day but it didn't matter. There was nothing but stoke and high fives all around. We knew we had something special.
Now coming into our 4th event in 6 years with huge thanks to our incredible sponsors, Pentagon Board Shop, Baldy Mountain Ski Patrol, Ride Snowboard Co, JRH Agency, Anon  and the Baldy community (which includes "Tucker Tom" and his 1956 Tucker Snocat) the "Bare Essentials" has transformed into the "Slackcountry Cup". A contest filled with soul. A contest where riders with different styles all come together to put their mark on the canvas. Every rider brings a unique perspective, a different look at the hill. No two runs are ever the same. That is what it's all about.