Five Reasons Why Our Family Loves Baldy Mountain Resort
"Mama that was the bestest ski day ever!" exclaimed my five year old. "It was awesome!" chimed in my oldest child. We had just finished our final run of the day, gliding down over soft power as the sun was setting behind the mountains. It had been an awesome day. The weather was divine, it was spring skiing in mid-January, with sunshine, blue skies and balmy temperatures. By the afternoon my kids had shed layers and were skiing with unzipped coats flapping behind them like superhero capes. But it wasn't just the weather that made our day great.
Five Reasons Why Our Family Loves Baldy Mountain Resort
The friendly community vibe.
Baldy is such a welcoming place. Even on a bustling weekend day the vibe is happy and friendly. Parents cheer on their children as they test out their ski and snowboard legs at Snow School. At the lifts, people wait their turn with smiles on their faces and happy banter all around. Even on the way up the mountain people call out their hellos from above and below and cheer on little rippers "great skiing buddy!".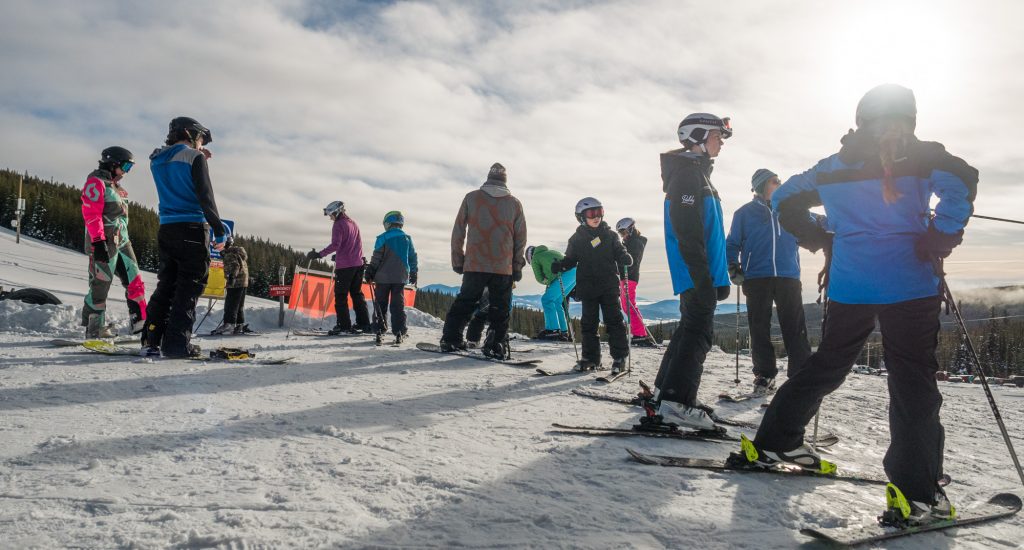 The great terrain and powder!
From the absolute newbie to the powder junkie, Baldy Mountain Resort has something for everyone. The glades are beautiful and even after several days of no new snow there's still fresh powder to be found. My kids love exploring the trails that wind through the glades or take jumps at the terrain park. Baldy might be a modest ski hill but the terrain is awesome and using the magic carpet is free!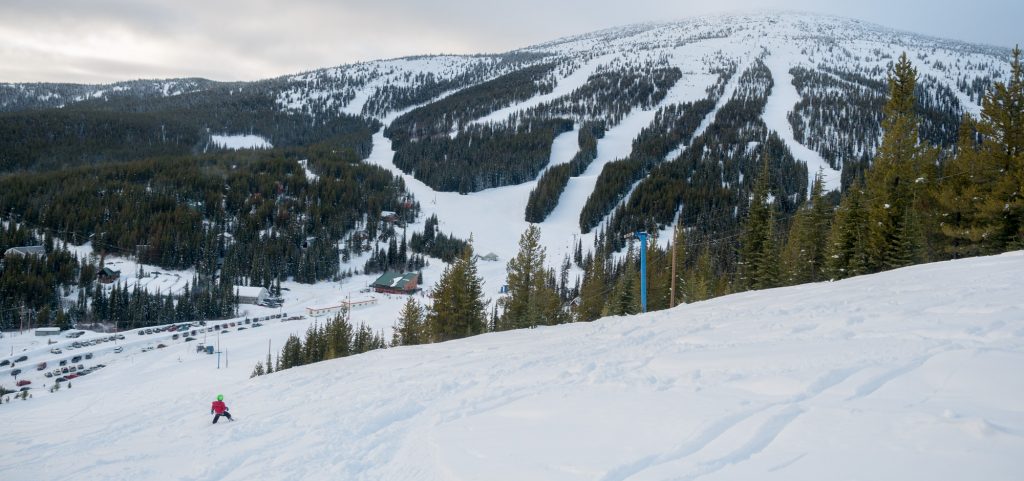 No huge line-ups and crowds.
We are so spoiled at Baldy Mountain Resort, even on the busiest of days this gem of a resort doesn't feel overcrowded. It's funny to overhear someone complain about having to wait in line when it only takes a few minutes to get on the lift!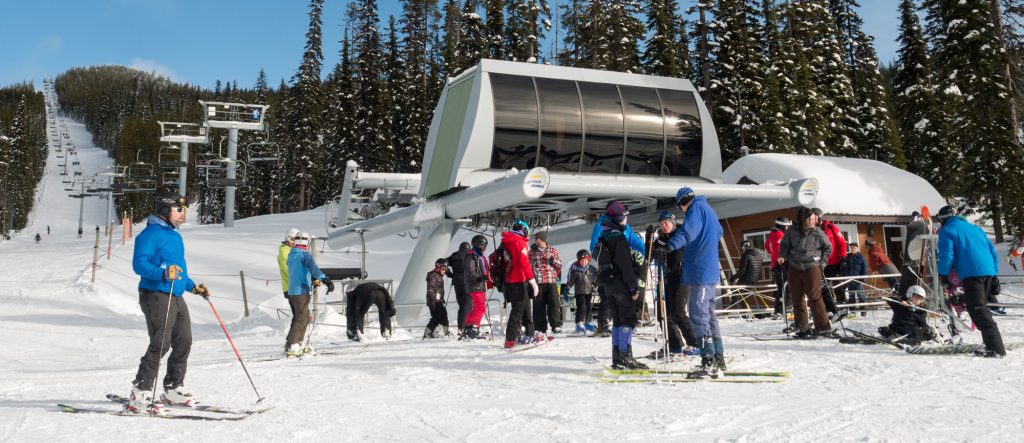 Compared to other ski resorts in the Okanagan Valley, and even throughout the entire province of British Columbia, Baldy Mountain Resort has some of the lowest day tickets and seasons passes. For many people, especially families, cost is a major barrier to downhill skiing. Take advantage of the super affordable prices at Baldy and hit the slopes!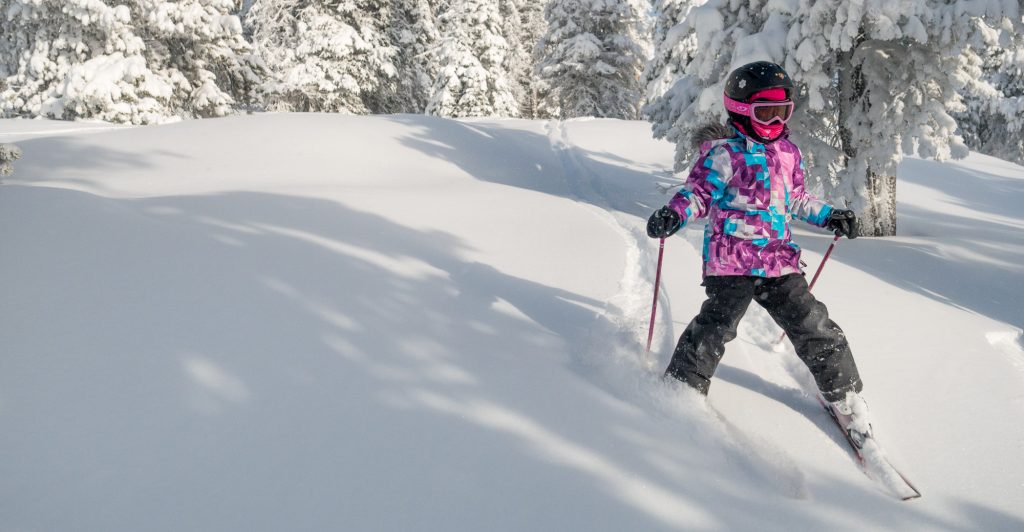 The sunshine and gorgeous views.
It might be grey and cloudy down in the Okanagan Valley but drive up to Baldy and be treated to sunshine, blue skies and gorgeous view. It's the perfect way to boost your Vitamin D, breathe fresh mountain air and enjoy some winter fun.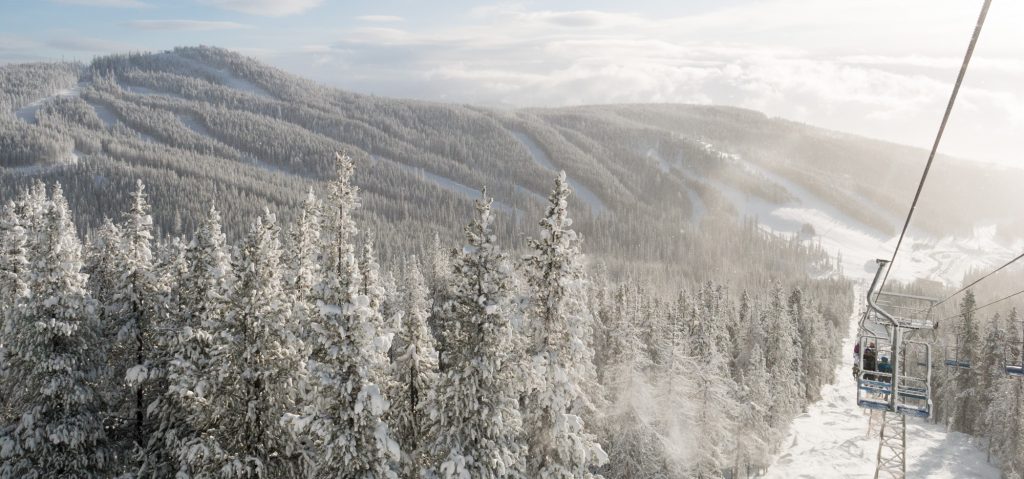 What do you love about Baldy Mountain Resort? Leave a comment below!
---
Words and Photos by Josée Bergman www.backwoodsmama.com