Snow on the Ground
Our latest blog update from General Manager Andy Foster
---
Hello,
As the snow continues to fall, we are all getting excited about the upcoming winter season! While everyone starts to get their ski and snowboard gear ready, the team up here at Baldy are getting ourselves ready too. We are working on the finishing touches for our upcoming season with a plan to be ready for December 8th.
OPENING DAY AND FIRST CHAIR FESTIVAL
Yes, opening day is the 8th of December, as long as the snow keeps coming, and with the current forecast that doesn't look like a problem. If you haven't heard already, we have announced that on our opening weekend we will host the second annual First Chair Festival, running from the 8th to 10th of December. This year we are looking to step it up for the festival and want to make sure it has something for everyone, while showcasing all we have to offer up on Baldy Mountain.
As we finalize details with a few of our partners I can still give you a great list of activities we are hosting; Free guided snowshoeing, kids slalom course and tours of the mountain with a local, to find those hidden stashes and learn your way around. We will also have tobogganing with a fire pit and hot chocolate, kids scavenger hunt, entry into the inaugural Disc Golf Competition (when your legs are tired from skiing and riding). Firehall Brewery, Black Hills Winery and Tumbleweed Spirits will all be on-site doing tastings. Jeff Piattelli will be playing live music in the newly renovated Baldy Bar, where you'll be able to taste selections from our new menu and discover our new, later bar hours! On top of all this, look for free baked goodies 
first thing in the morning and a few prizes and giveaways throughout the weekend. Also, say high to EZ Rock, who will be on-site on Saturday. You may even see a few fireworks….
The full event schedule, with timing and list of activities, will be updated on our website.
View the current schedule here
BALDY BAR OPENING
We've renovated the Baldy Bar over the summer and wanted to host a grand opening prior to the season. What better way to do it then when the Grey Cup is on! Join us for the party on Sunday November 26th; doors are open from 2:00pm.
We are offering transportation at only $10 for the round trip from both Osoyoos and Oliver, some free bubbles and appetizers.
CLICK HERE to register now as we have limited room. RSVP's are required!
Here are some teaser images of the new bar, but you'll have to come to the opening party to see the rest!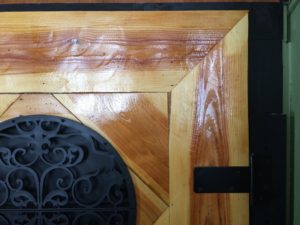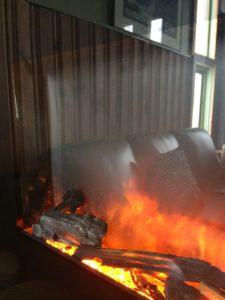 We are also planning our New Year's Eve celebration so keep an eye out for details on that and other exciting events happening at Baldy Mountain Resort this season
Hope to see you all on the mountain very soon!
Andy