We're Back! Why Our Family Loves Baldy and Three Tips for Successful Family Ski and Snowboard Days
Yes, we're that family.
Our very first days of downhill skiing were a glorious mix of embarrassing and exhilarating. From our first shaky runs to ripping down the slopes, it was a year of firsts, fun and laughs.
How did we go from being a hesitant snow-plowing family to confident glade skiers in just one season? Let me share with you our three secrets to success.
1.Take Ski or Snowboard Lessons.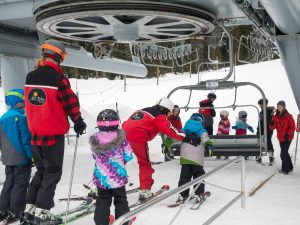 Family tip: Sign your child and yourself up for lessons this season and practice, practice, practice!
2. Dress for Success.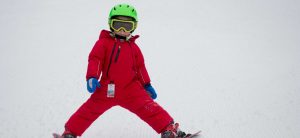 A successful family day on the hill starts with dressing right. We learn this lesson the hard way. It's no fun to cut the day short because someone feels cold.
Start with a good base layer. Base layers are made of a material that stays dry, warm and sit close to the body like a second skin. Avoid wearing cotton, and choose merino wool or polypropylene (synthetic material) instead. Next wrap up in a warm mid-layer like a fleece top and pants. Finally, jump into those outer layers: snow pants and winter coat. Don't forget warm socks, mitts, balaclava, goggles and a helmet of course!
Family tip: Bring spare clothes and mitts.
3. Keep it Fun!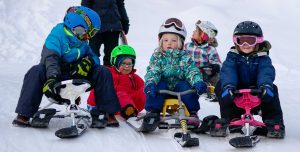 Also, when you're out skiing or snowboarding with kids don't forget to be encouraging, patient and positive. If your kids are struggling, take a hot chocolate break and then try again. Hot chocolate makes everything better.
Family tip: Bring along some yummy treats for the kid for break time.
I hear there's snow in the forecast. Time to pack up our skis for another weekend of family fun. We'll see you at Baldy!
——————