FAMILY FRIENDLY
ACTIVITIES ON BALDY Mt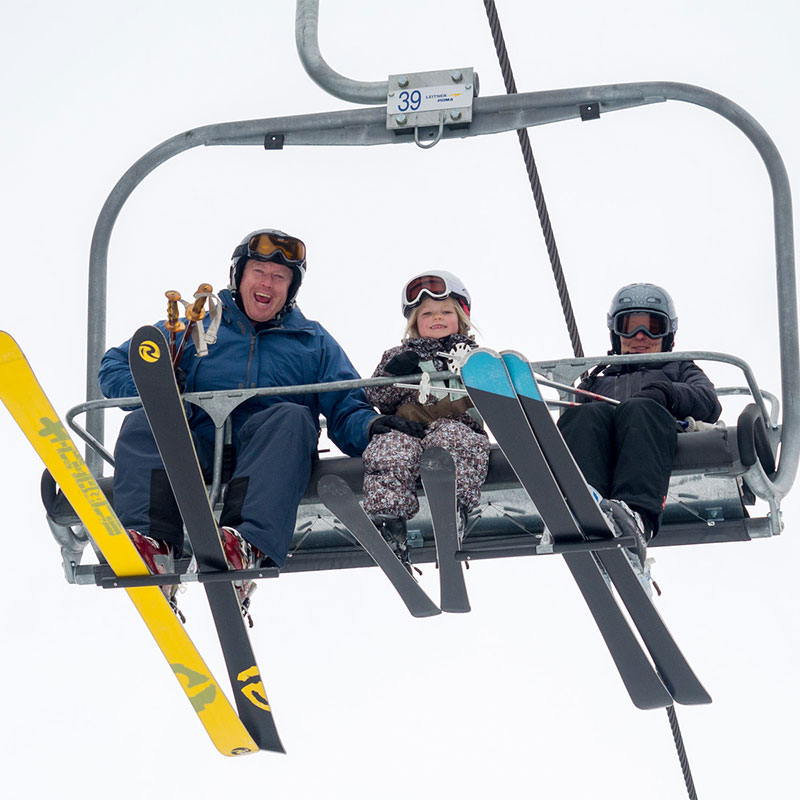 A MOUNTAIN THE WHOLE FAMILY CAN ENJOY
Baldy Mountain Resort is the best family-friendly resort in the Okanagan, BC. We boast affordable season pass and lift ticket prices, a wide variety of beginner and intermediate terrain, world-class grooming, professional lessons provided by our snow school, and extracurricular activities for kids to create the perfect place for families to visit. From sledding to marshmallow roasting, or ski racing to snowshoeing, we offer something for everyone. Check out our lift ticket and season passes to plan your adventure.
Parking and finding your way around at Baldy Mountain Resort is easy! The layout of the parking lot and the abundance of signage make it easy to navigate the base of the resort. It's also hard to get lost on the mountain, as all trails at Baldy lead back to the day lodge. This makes Baldy Mt a great environment to let youngsters explore, knowing that you can easily meet up on the next run.
Parents can view the magic carpet and beginner learning area from the day lodge. Check out the terrain options on our Trails and Maps page. Below are some of the many fun family activities offered at Baldy Mt.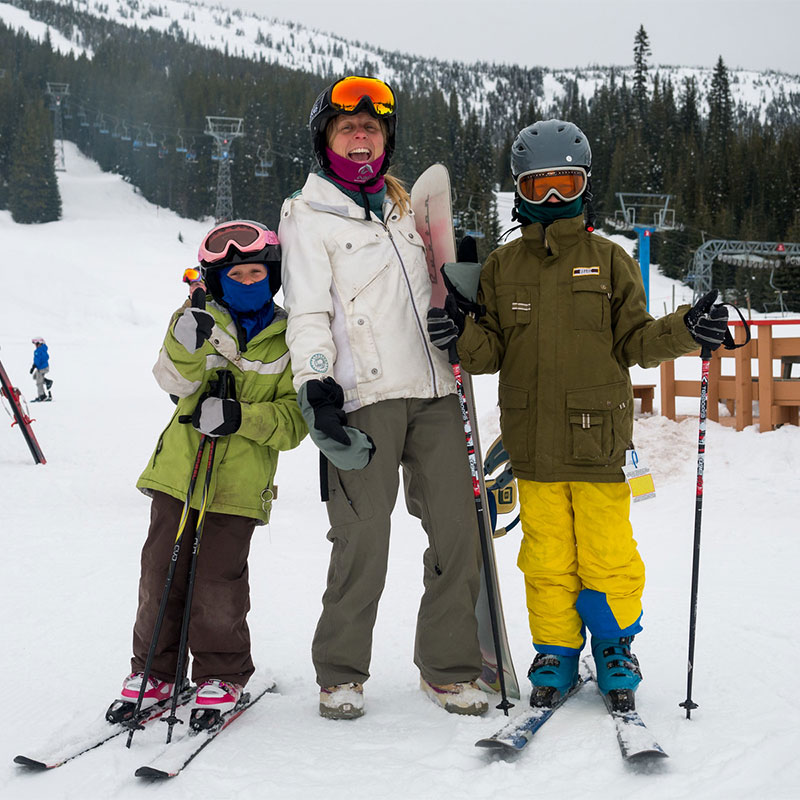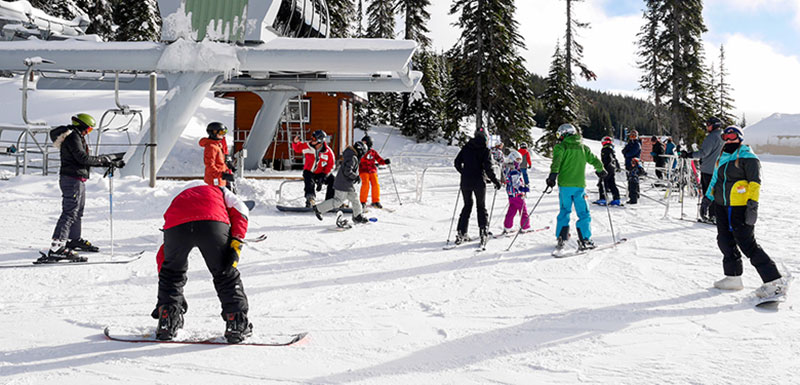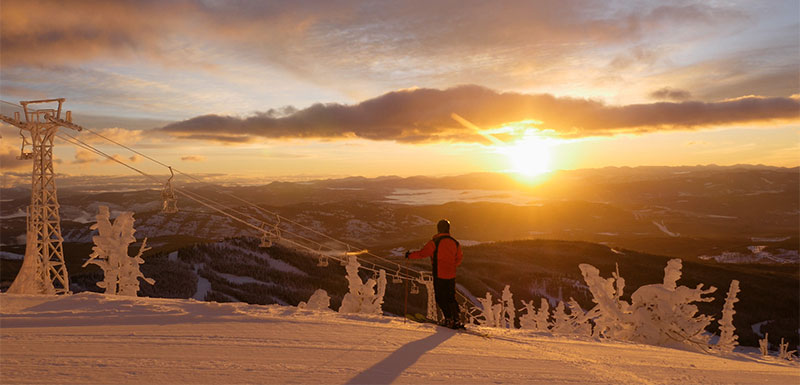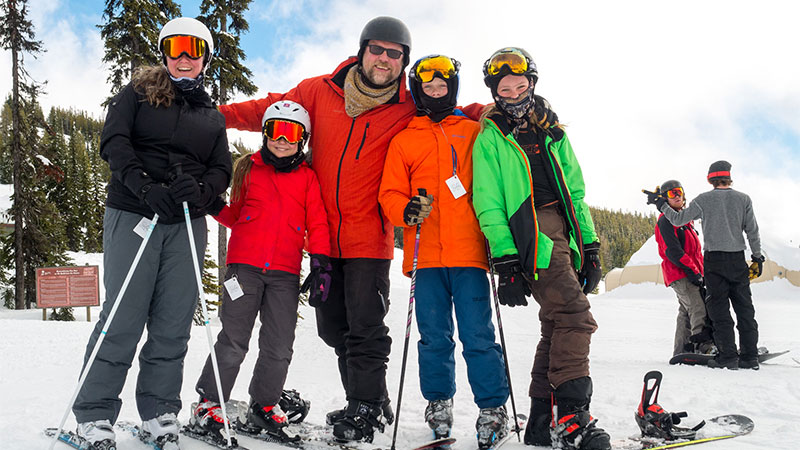 Skiing and Snowboarding
Skiing and snowboarding is one of the few sports you can do as a family. Over 50% of visitors to Baldy Mountain Resort are families with children who love exploring our terrain, 80% of which are at beginner or intermediate level. Booking a lesson in our snow school is a great way to get started on the mountain. We offer group and private lessons to guests of all ages, as well as dedicated multi-day programs and camps. Visit our Ski and Snowboard Lessons page to find the perfect package for you and your family.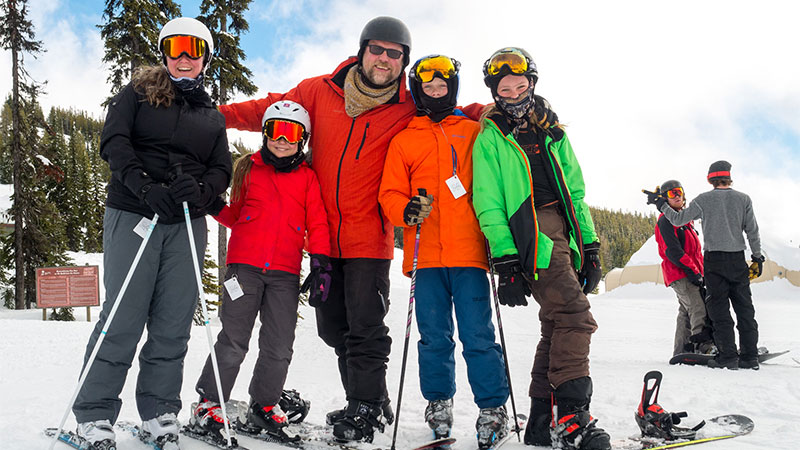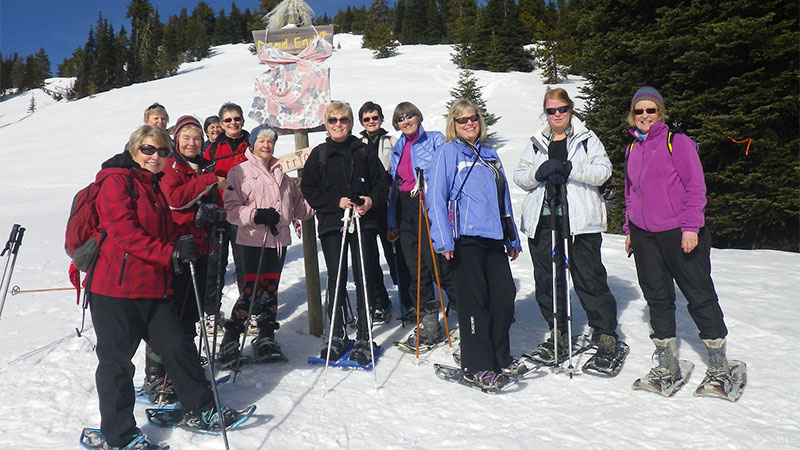 Snowshoeing
A visit to Baldy Mountain Resort doesn't just mean a skiing holiday. We have a number of ways for you to explore our beautiful surroundings. Just dropped the kids off at ski school and wondering what to do with your day? Why not take a leisurely snowshoe tour with us? Snowshoeing is a relaxing way to get off the beaten track and make friends. Equipment can be rented from our rentals shop and our easy to navigate trails cater to different abilities. There's a winter wonderland waiting for you to discover.