MOUNTAIN STATS
WHAT YOU WANT TO KNOW
Baldy Mountain Resort, located on the border of South Okanagan & West Kootenay, transports you into the high sub alpine with views of Canada's only natural desert and largest wine country. With minimal lift lines and some of the best prices in BC, amazing glades and terrain with champagne powder this hidden gem should be on your bucket list. Here are some of our top statistics about the resort.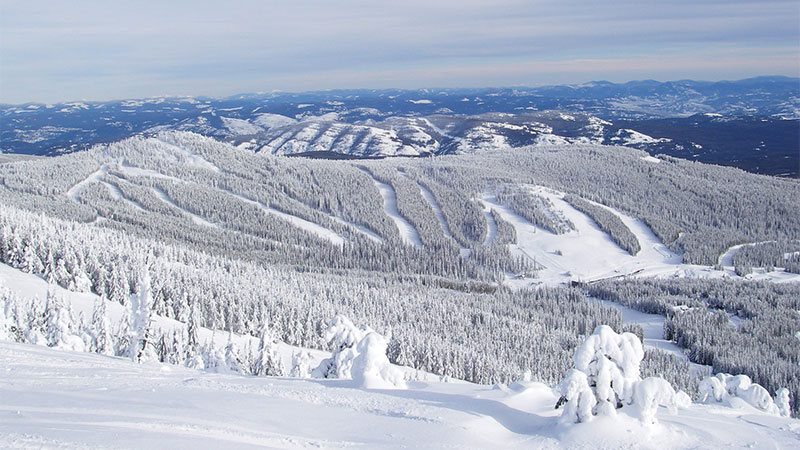 Terrain
Baldy Mountain Resort is the sixth highest ski area base elevation in Canada and is the third highest in BC. Baldy's day lodge rests at 5,665 feet/1,726 meters above sea level, the ski area is lift serviced to 6,965ft/2,123m, and the summit is 2,310 meters/7,580 ft. Baldy boasts 360 acres of trails with 240 acres of gladed terrain with first-rate  grooming and long lasting fresh champagne powder.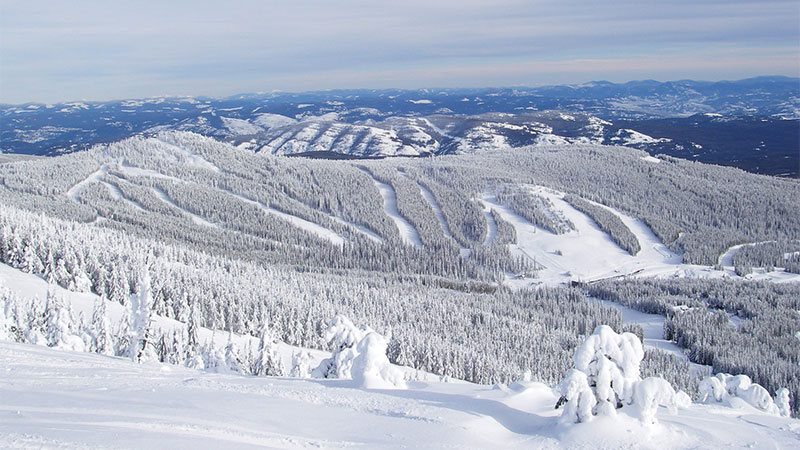 Trail System
With 35 alpine runs, 360 acres of trails, and 240 acres of glades for tree skiing/boarding, practically the entire mountain can be explored. The variety of terrain at Baldy Mountain Resort offers many green, blue or black options off each lift, and all trails return to the day lodge, making the mountain easy to navigate. In addition to our ski and snowboard trails, Baldy also offers 13 km of snowshoe trails for explorers of varying abilities.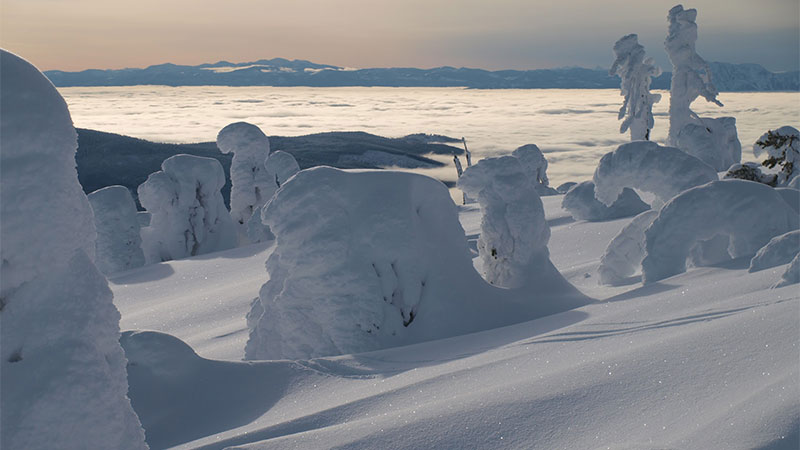 Snow
Baldy Mountain receives around 25-35ft feet of natural snow per year, and is blanketed in fresh powder from around November to April. Our high elevation means amazing snow quality.  At Baldy Mountain Resort we keep you informed with up-to-the-minute live conditions via our webcam, grooming reports, trail and lift status updates, and the latest mountain weather forecast.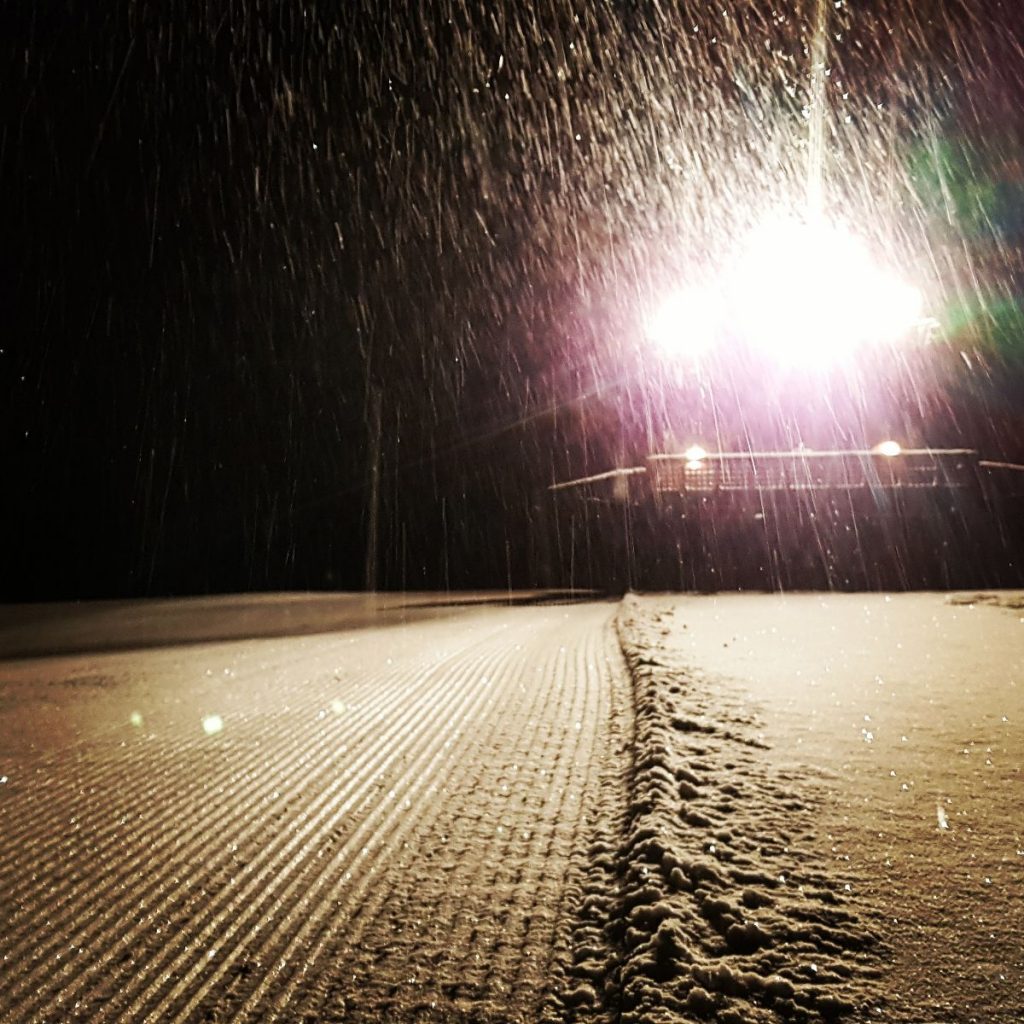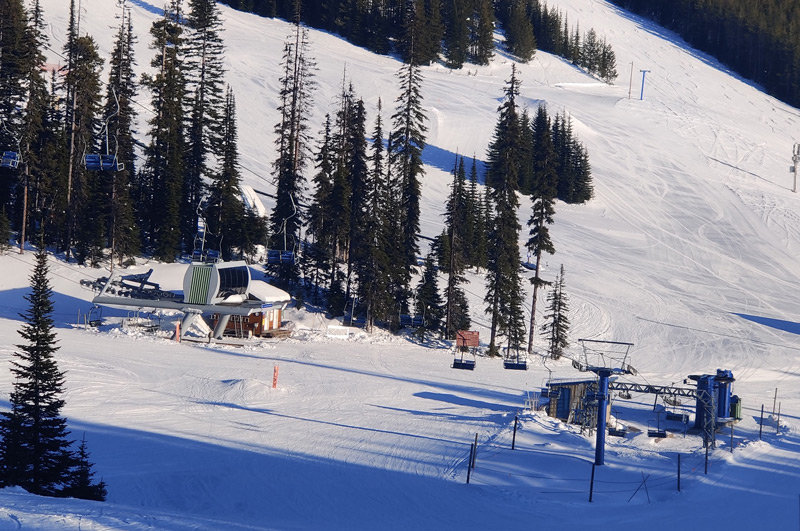 Lift System
Baldy has two chairlifts, Eagle and Sugarlump, as well as a magic carpet and the McKinney T-bar. Our double Eagle chairlift has a maximum elevation of 2,123m, and our quad, Sugarlump, has a maximum elevation of 1,942m. These lifts provide access to all varieties of terrain, from green to black.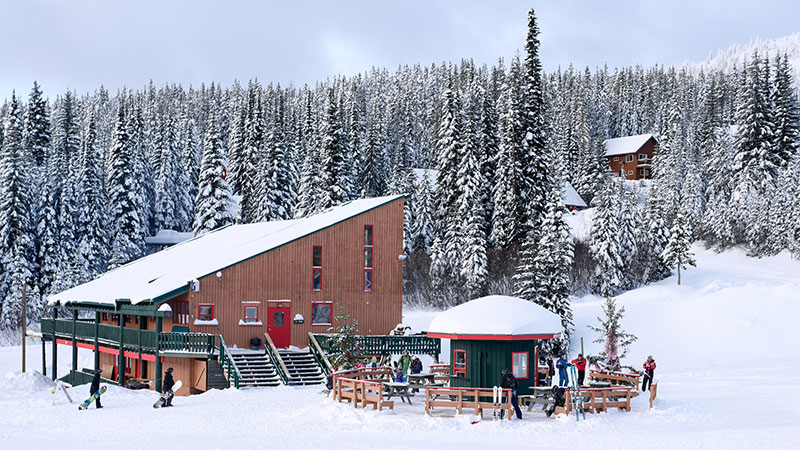 Lodge
The Baldy lodge sits at the center of the resort and is easily accessible from the entire mountain. The lodge can seat 215 people at any one time.