Baldy Mt Lift Tickets
and Season Passes
some of the lowest prices in BC
Baldy Mountain Resort offers some of the lowest seasons pass and lift ticket prices in all of BC. The mountain is home to exceptionally dry, smooth interior powder – over 25 ft per year that stays nice and cold in the high alpine all season long. Powder turns can be found at the end of an epic day. Visit us to experience panoramic views, fresh air, outstanding grooming, minimal to no lift lines, and good times that will create lasting memories.
Baldy Mt is open Thursday to Monday, from early December to April 1st. Baldy Mt will be open 7 days a week from December 21st to January 8th and March 15th to March 26th (inclusive).
full day Lift Tickets
click on a price to purchase ticket
Planning to come for the day? Get a full day lift ticket at one of the lowest prices offered in BC! Choose from adult, youth, child, and senior ticket pricing. Lift operating hours are 9 am – 3:30 pm.
Half-day Lift Tickets
Half day tickets available from 12:00pm – close
Don't have a full day in you? No worries, we also offer half-day lift tickets for your convenience. Half-day tickets may be purchased starting at 12:00 pm. There is no morning half-day ticket option.
CHRISTMAS TICKETS (NO HALF DAY)
Baldy Mountain Resort will be open on Christmas Day for the mountain enthusiast in everyone! Get some turns in on the slopes, go home for Christmas dinner and then join us at the bar for a drink.
*no half day option

Christmas Hours:
-Only Eagle chair open – 10:30 am – 2:30 pm
-No food service all day
-Baldy Bar open 11:00 am – 3:00 pm & 6:00 pm – 10:00 pm
FAMILY DAY TICKETS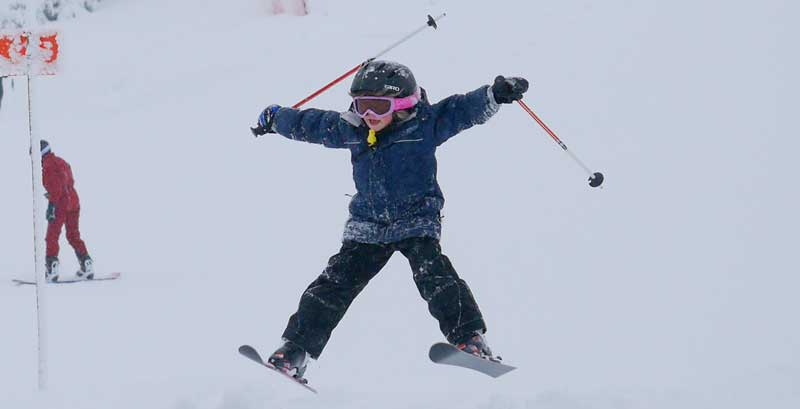 Baldy Mt season passes
MAKE IT THE BEST WINTER WITH A BALDY SEASON PASS!
Our season pass prices are the lowest in the Okanagan, BC. Baldy Mountain Resort is mostly an undiscovered gem, but the word is spreading. Good things don't stay a secret long!
Spend the season with us and enjoy the abundant natural snow, stellar skiing and snowboarding, a compassionate, family friendly mountain community, and a plethora of other mountain activities available for your enjoyment!
Reciprocal Mountains
Even better bang for the buck, get reduced tickets to other BC mountains and one in Alberta! Enjoy the benefits of being a Baldy Mountain Resort season pass holder! This offer is only valid for full day lift tickets. Please note, reciprocal hill deals are not applicable to corporate passes. Black out dates: December 23rd – January 8th
Season Pass Holders
Resort
Location
Discount Towards Regular Price Lift Tickets
BC Mountains
Cypress Mountain
West Vancouver, BC
25%
Fairmont Hot Springs
Fairmont, BC
25%
Grouse Mountain
North Vancouver, BC
25%
Sasquatch Mountain
Agassiz, BC
25%
Manning Park
Manning Park, BC
25%
Mt. Seymour
North Vancouver, BC
25%
Phoenix Mountain
Grand Forks, BC
50%
Apex Mountain
Penticton, BC
25%
Sun Peaks
Kamloops, BC
25%
Powder King
Mackenzie, BC
25%
Mt. Cain
Port McNeil, BC
25%
Mt. Washington
Courtenay, BC
25%
Big White
Kelowna, BC
25%
Alberta Mountains
Hidden Valley
Medicine Hat, AB
50%
Baldy Mountain Resort Season Pass Refund Policy & FAQ
What if you don't open December 8th?
Well, we are going to be ready to open December 8th, 2017. However, it takes 75 cms of natural snow to get a natural snow resort open. We can't control the snow gods, so we will be ready to open when they give us enough snow.
What if you're not open every day/ what if you close early?
Baldy Mountain Resort plans to begin operations December 8th and run to April 1st for the 2017/18 season but, as always, this plan is weather dependent. During the season, Baldy will be open Thursday through to Monday (inclusive) but will be open 7 days a week from December 21st to Jan 8th and March 15th to March 26th (inclusive).
Is there anywhere on the Mountain that does repairs to equipment if needed?
Absolutely! Our Tech's in the Rental Department will be able to assist with such things as Waxing, Binding Adjustments, Sharpening, etc. If possible, booking your equipment in ahead of time is always recommended.
Can we bring our dog with us up to Baldy?
We are all pet lovers up here, and have no issues with bringing your furry friends, but for the safety of everyone, including your pet, we strictly enforce all pets being on a leash while on resort grounds, and they cannot be left unattended at any time. This includes the parking lot area. No pets can ride the chairlifts.
Can my 15 year-old son pick up his pass when he is at Baldy with his friends?
Unfortunately, all people (under the age of 19) must be in the company of their parent or legal guardian to pick up their passes. This is to ensure that all necessary paperwork has been acknowledged, correctly filled out, and signed by the necessary people.
What if my Season Pass is lost or stolen?
We will issue a day ticket in case someone finds your pass. If the pass does not turn up, Baldy will replace the pass for $25.
Where can I purchase lift passes?
Either at our ticket office or at baldyresort.com.
How do I pick up my season pass?
I forgot my season pass/ski pass at home, can I still go skiing?
There's snow way, we want you to miss a day on the slopes! We will look you up in our system and if all looks good we will issue you a day ticket to get on the slopes.
I am a Baldy Season Pass holder, what Baldy benefits and discounts am I eligible to receive?
Apart from the amazing terrain, great powder and friendly service you also get reciprocal discounts on other mountain resort tickets.
What is the elevation of Baldy Mountain Ski Resort?
The lodge elevation is 1726 m (5665 ft) and the peak of Baldy is 2310m (7580ft)
Refund Policy
1. We seek a "real reason" for the refund. Injury, pregnancy, job transfer, etc. are all excellent reasons. "I don't like skiing" is not a reason we can understand.