Ski + Stay
at Baldy Mt
WINTER HOTEL & PRICING AVAILABLE THIS FALL PLEASE CHECK BACK.
Baldy Mt has partnered with accommodation providers to offer SKI + STAY packages with rooms available in Osoyoos and Oliver in the Okanagan Valley. Visit wine country while you ski at Baldy Mountain Resort and get discounted room and lift tickets by purchasing one of these amazing packages.
Coast Oliver Hotel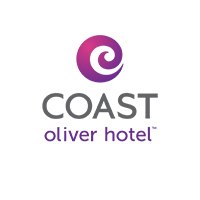 Located in the Wine Capital of Canada this brand new hotel offers clean, comfortable rooms with all the amenities you deserve. As an added bonus we have easy access to Baldy Mountain Resort. Located 45 minutes from the Coast Oliver Hotel, Baldy Mountain Resort, a hidden gem among mountains, is awaiting your discovery. Come relax and unwind in our beautiful guest rooms after a day of snow activities. Our top floor premium jacuzzi rooms are the perfect choice for your ski vacation – offering you the luxury of rejuvenating your body and mind after a long day. Check out our ski packages for a bundled hotel & ski rate!
Call for reservations: 800-663-1144
Coast Osoyoos Beach Hotel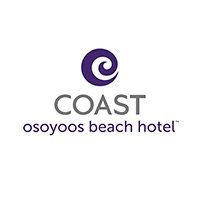 Located in beautiful Osoyoos within walking distance to the lake, restaurants and other local attractions. We don't just work here, we live and play here, too. We are located less than an hour from Baldy Mountain Resort making us a great accommodation choice for your ski vacation. The Coast Osoyoos Beach Hotel offers a variety of room types including 1 and 2 bedrooms suites which are perfect for families. We also offer kitchens in our rooms and suites making it easy to relax and enjoy a home cooked meal after a day of snow activities. Check out our ski packages for a bundled hotel & ski rate!
Call for reservations: 800-663-1144
WALNUT BEACH RESORT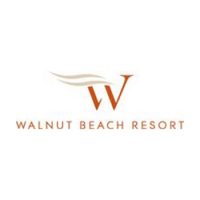 Includes stay and 2 adult ski tickets per night based on double occupancy.
Rate starts at $178 + tax
Walnut Beach Resort offers all the comforts of home and then some. Relax by the hot tub, play golf year-round, revel in elegant designer suites, enjoy a mouth-watering meal at a grill & wine bar and marvel at all the things to do and see in Osoyoos and the breathtaking South Okanagan region.
$50 upgrade, king size bedroom, suite, fireplace, full kitchen, in-suite laundry, large balcony and view of the lake.
Two hot tubs and heated pool – open year-round.
Heated Underground parking.
Restaurant on-site for dinner.
$80 upgrade, is a two bedroom with full kitchen suite, fireplace, full kitchen, large balcony and view of the lake.
HOLIDAY INN OSOYOOS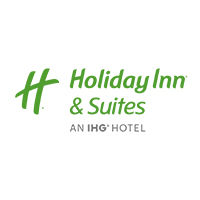 No deposit required
FREE Cancellation until 6:00 PM local hotel time 5 days in advance of stay
$179.00 Includes Two Lift Adult Tickets per night
Two Lift Adult Tickets
Standard Room (2 Queen or 1 King)
On site restaurant (Sol Grill Room & Lounge) is open 7 days a week for breakfast starting at 7am and open for dinner at 4:30 for drinks and après-ski meals.
Relax and warm up in our indoor pool and hot tub open daily 7-10pm
Please contact our Guest Services for any additional information 250-495-7223.
Some restrictions may apply (2 night minimum stay)
ROOM DESCRIPTION
Standard Room with Balcony – Relax in one of our sunny standard rooms. Located on the picturesque third and fourth floors, guests can enjoy lake and mountain views from both sides of our beautiful hotel. Sleep easy in our Queen and King sized beds – carefully triple sheeted for your optimal comfort.
WATERMARK BEACH RESORT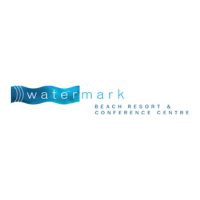 Starting Rate: $119 per night plus taxes based on double occupancy (does not include ski tickets). To receive the special rate, book online and use the promotion code "ski-stay". Discounted lift tickets can be added on during booking.
Amenities:
Restaurant and Patio
Fully-equipped Gourmet Kitchens
Complimentary High Speed Internet Access and Local Calls
Complimentary Secured Underground Parking
Outdoor Hot Tub
Steam Rooms
Levia Wellness Spa
Call for more information: 1-888-755-3480
SAFARI BEACH RESORT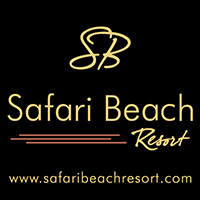 Relax in a Lakeside studio suite with a fully appointed kitchen.
2 Night Ski & Stay Special
Double occupancy- two night stay minimum – $142 per night including 2 adult lift tickets at Baldy Mountain Resort.
Rates do not include applicable taxes.
Please reserve with us direct @ safarib@telus.net 2 days prior to your arrival date.