IMAGINE…
A vacation where you, your spouse, the kids and the whole family can enjoy the snow, sun, sand, greens and grapes all in one trip!!
This is the magic of the South Okanagan!We are the Wine Capital of Canada, the only desert in Canada, we have Golf courses in prime shape in March, and a ski hill loaded with deep snow all for your spring break pleasure. So this year, we've put together a way for you to experience it all.
Spend a day on the links getting your game warmed up for the summer, close out the afternoon with a wine tour of some of BC's finest wineries, get up the next day and ski some powder at Baldy and then take the kids to see one of the largest and most impressive indoor model railway sets going. Close things out with some culture and a visit to the Nk'mip Desert Cultural center to learn about the people and creatures that call Canada's Desert home.
Give us a call to seamlessly and painlessly let us put together your own Ski, Stay, Sip and Play adventure package to Baldy this Spring Break!
**NOTE** Baldy Mountain Resort is open 7 days a week until March 31st EXCEPT we are closed on March 26th and 27th, which are perfect days to hit the links or take a wine tour!
It starts with your Hotel and Skiing

THEN ADD ON YOUR SIP AND PLAY OPTIONS (We can book for you and get you these better than advertised rates)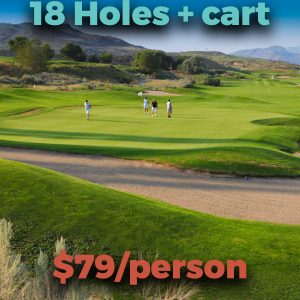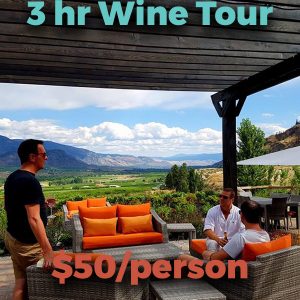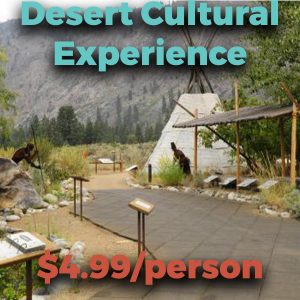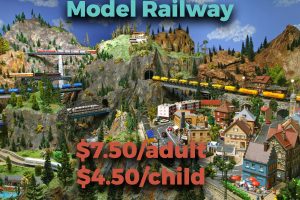 Osoyoos Golf Club
18 Holes + Cart – $79/person
The finest option for a round of golf in the heart of the South Okanagan Valley's wine region, we invite you to experience Canada's only desert-style golf course, complete with plush conditioning, warm hospitality and two 18 hole championship courses.
3 Hour Wine Tour with Vineyard Versed
3-4 Wineries in the Oliver / Osoyoos Region. – $50/person
Oliver is the Wine Capital of Canada! Tucked in at the south end of the Okanagan Valley, Osoyoos and Oliver share a lake and channel system that bring life to a diverse growing region.
From tannic reds to aromatic whites, exploring the variety of grapes and winemaking styles will keep your taste-buds busy.
Pick-up at the Coast Hotel (Oliver) at 11am or 2:30pm
Tour 3-4 wineries for 3 hours tour duration
Tasting fees and wine purchases not included in tour price
Kids are free but cannot taste wine.
Maximum of 6 people per tour
Nk'Mip Desert Cultural Centre
$4.99/person
The spectacular Nk'Mip Desert Cultural Centre (pronounced in-ka-meep) is a state-of-the-art interpretive centre is an architectural marvel sensitively constructed into a hillside. Extensive indoor and outdoor exhibit galleries create a fun, interactive learning environment with hands-on displays, education stations and two multi-media theatre experiences. Discover the fascinating stories of Canada's only desert and share in the rich living culture of the Okanagan people.
Osoyoos Desert Model Railroad
$7.50/adult – $4.50/child
The Osoyoos Desert Model Railroad is Canada's largest Marklin lay-out, with up to 45 computer controlled trains running through very detailed landscaping with European style towns and houses. Come step into a WORLD CLASS miniature fantasy world!
Experience 4000 square feet of family fun with more than 1900 houses and over 19,000 hand painted little people.
CALL US TODAY AT

250-498-4086

AND LET US BUILD YOUR PERFECT BALDY SPRING FAMILY VACATION